Servicios de consultoría
Urban planning and design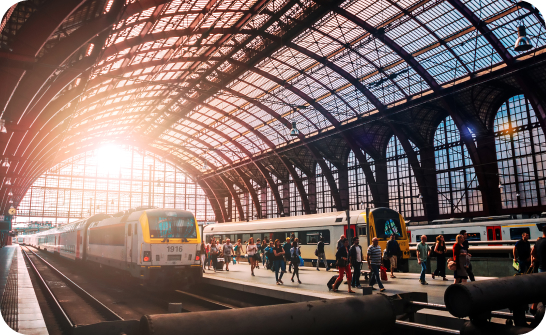 Action Plans for the Urban Agenda in cities
According to the Sustainable Development Goals in the 2030 Agenda, we design local action plans that incorporate initiatives and actions that strategically promote compliance with the SDGs at a local level.
Climate and Sustainable Energy Action Plans (CSEAP)
Our perspective is to support local entities in the definition and implementation of climate change mitigation and adaptation measures, with the intention to achieve a 40% reduction in greenhouse gas emissions by 2030.
Urban design studies and projects
Our in-depth knowledge of mobility and human behaviour allows us to understand public space from a physical, functional, and aesthetic point of view in order to propose innovative design solutions based on citizen demands and needs.
Technical support and advisory for the execution of projects financed with public funds.
Our multidisciplinary team, with extensive technical background in the development of sustainable development policies in cities, enables us to provide technical assistance to projects financed with public resources.
Urban planning studies linked to transport services or Transit Oriented Development (TOD)
The conviction of the relationship between urban developments and transportation, along with our deep knowledge of mobility, enables us to address this type of urban planning strategies.
Safe Routes to School Studies.
We develop strategies to improve public space to make it safer and more comfortable for pedestrians, addressing projects to promote active mobility from an early age as well as sustainable, accessible, autonomous, universal and safe mobility to and from educational centers.